Amitabh Bachchan's special post for the Indian team. Loktej Entertainment News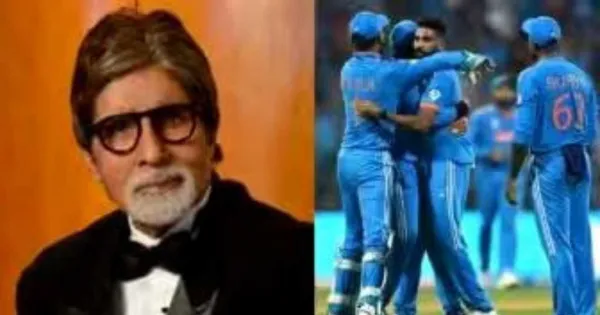 There was an atmosphere of excitement all over the world for the last several days regarding the Cricket World Cup 2023. The final match of this tournament was played between India and Australia at Narendra Modi Stadium in Ahmedabad. Australia achieved the target of 241 runs given by India in 43 overs. They won the ODI World Cup for the sixth time by defeating India by six wickets. After India's defeat, megastar Amitabh Bachchan posted his comments on social media.
He posted, "Team India.. last night's result is not a reflection of your talent, achievements and ability.. we are proud of you.. good things will happen.. keep playing."
In another post, Big B said, "Your talent, ability and potential are above and beyond all this. The results of the 10 matches you have played have shown that you are a team that has defeated others. See how many former champions and winners you beat in this World Cup. You are the best and will always be the best."
Along with two tweets, Amitabh Bachchan has also made an Instagram post. While sharing a picture he wrote, "No, no, no." Team India, you are not out yet. You are our pride. You are the heart where our hands rest."
Meanwhile, "All the players of the Indian team played well, performed well in the league, but they could not win the World Cup, but now the Indian team should focus on the upcoming matches." Have commented a lot.