Ankita Lokhande again remembered Sushant Singh Rajput. Loktej Entertainment News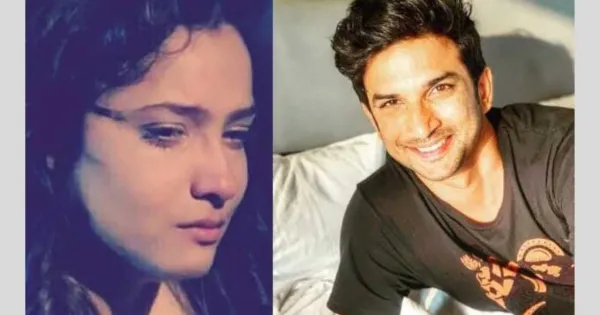 'Pavitra Rishta' fame actress Ankita Lokhande is in 'Bigg Boss' house these days. She has participated in the 17th season of 'Bigg Boss' with her husband Vicky Jain. She often talks about her past incidents in this house. Ankita was once in a relationship with late actor Sushant Singh Rajput. They broke up after seven years. Ankita has once again commented on Sushant's death in the 'Bigg Boss' house.
Ankita tells Munavvar that his breakup poetry reminds her of old memories. She says, don't talk all this, it has a big impact, but your poetry was good, I liked it very much. Later she starts singing the song 'Kaun Tujhe' from Sushant's film 'MS Dhoni The Untold Story'.
Remembering Sushant, Ankita told Munavvar, "He was a very good person." I feel very strange saying that there was. Well now the situation has become normal. Sushant was also Vicky's friend, but now he is no more in this world, so it is a very bad feeling." While both are talking, Munavvar asks Ankita about Sushant's death.
Ankita said, "I don't want to talk about it right now." Actually, it is not that I do not want to tell you this but.." On this Munawwar said, "People have told different things about Sushant's death. But you are among those who know the truth." After this Ankita revealed that she did not attend Sushant's funeral. "I didn't even go to his funeral. I couldn't go. I thought I couldn't see it. Vicky said you should go. I said no. How could I see? I have never had such an experience in my life. Munna, I saw my father like this for the first time. Then I saw what it means to lose someone. "It is sad to remember all these things," he said.