Ashish Vidyarthi's second wife Rupali gave her reaction about marriage for the first time. Loktej Entertainment News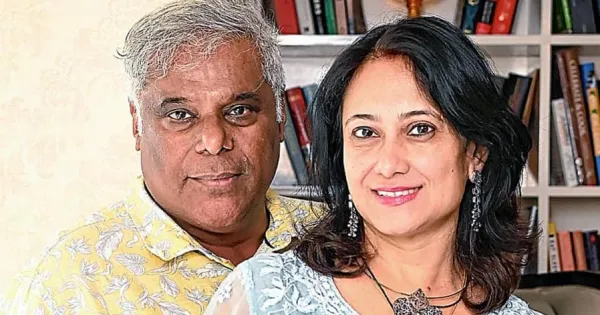 Actor Ashish Vidyarthi married Kolkata-based fashion entrepreneur Rupali Barua at the age of 57. The couple faced both criticism and support following their marriage. Rupali has commented for the first time about the negativity after marriage. She also said that she had met Ashish's son before marriage.
Regarding the negative comments, Rupali said, "I didn't think about it because I don't know those people. They have seen something that is not normal because they are not aware of it. His words didn't have much impact on me, because I didn't read many comments. People close to me are supporting me, I don't need any other people's support."
In an interview given to the media, Rupali said, "Ashish did not let negative comments and thoughts bother her. Although his decision may seem unusual to some people, everyone's life is different. Ashish was first married to Peelu Vidyarthi and has a son named Artha. Rupali reveals that she met Arth. We had a very nice conversation, which was not on serious topics. There was just discussion about what he was doing. This was a normal conversation. It was a small, but very nice gift."
Talking about his second marriage, Ashish had said that Peelu decided to end the marriage, then we told the son and made him a part of the process. For this he was given as much time as he needed. Ashish had said, after that both of them separated and I decided to move forward in my life by getting married again.