Bollywood superstar Salman Khan's niece Alizeh will soon debut in the film industry. Loktej Entertainment News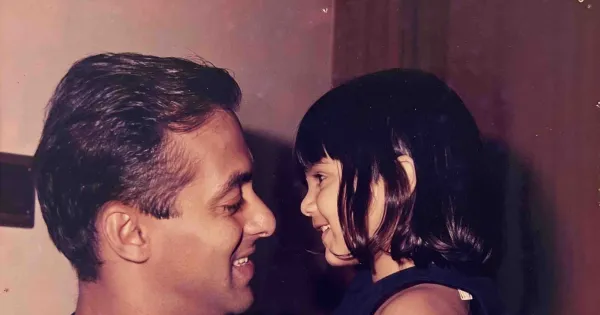 Bollywood actor Salman Khan gives a lot of importance to his family in his personal life. At present, there seems to be continuous criticism regarding the Bollywood debut of star kids. In such a situation, Salman's niece Alizeh will soon debut in the film industry. Salman has a very beautiful relationship with the children of his two sisters, Alvira Agnihotri and Arpita Khan Sharma. Salman has shared an emotional post, because Alvira's daughter Alizeh will be debuting in the film.
While sharing this post, Salman shared an old photo with Alizeh. In this he writes, "Do your uncle a favor, whatever you do, do it with all your heart… Always remember to follow the straight path in life. Your competition is only with yourself."
Salman Khan further writes, "To fit in the industry, do not behave like others and do not stand out by doing something different. If you make a promise to someone, don't even listen to your uncle… keep that promise. Always remember this."
Alizeh Agnihotri is 22 years old and has been seen with Salman Khan many times. She was to be seen in Salman Khan's 'Dabangg 3', but her father refused. Alizeh Agnihotri has an elder brother, Ayaan Agnihotri. It is also reported that filmmaker Soumendra Padhi has chosen Alizeh for his next film.