Chinese Foreign Minister on four-day visit to Russia, Ukraine war and Putin's visit to Beijing will be discussed. Loktej World News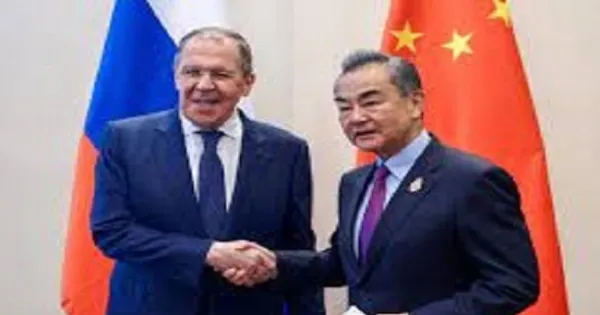 Beijing/Moscow, September 18 (HS). Chinese Foreign Minister Wang Yi is on a four-day visit to Russia from Monday. During this, he will hold talks with the Foreign Minister of Russia and other top ruling representatives on issues like Ukraine war and Russian President Vladimir Putin's visit to Beijing.
North Korean dictator Kim Jong Un has recently finished his visit to Russia. After this, discussions have started regarding Russian President Vladimir Putin's visit to China. Apart from Russian Foreign Minister Sergei Lavrov, Chinese Foreign Minister Wang Yi will also meet other prominent leaders during the four-day visit. Wang Yi, China's foreign minister and head of the ruling Communist Party's foreign affairs office, will meet with Security Council Secretary Nikolai Patrushev for annual security talks, the Chinese Foreign Ministry said in a statement. The visit is expected to deepen mutual political trust between the two countries.
During the visit of the Chinese Foreign Minister, the Ukraine war, relations with North Korea and the proposed visit of Russian President Vladimir Putin to China in October are expected to be discussed. However, till now there has been no confirmation of Putin's visit to China. There is no information on whether hundreds of Ukrainian children have traveled abroad since the International Criminal Court issued arrest warrants against them.
Putin had said on September 1 that he hoped to meet Chinese President Xi Jinping soon, but did not explicitly confirm whether he would visit China. During a visit to Moscow in March, Chinese President Xi Jinping had invited Putin to visit the Chinese capital for the third Belt and Road Forum. Putin participated in China's first two Belt and Road Forums in 2017 and 2019.