Ekta R Kapoor creates history, becomes the first Indian female filmmaker to win the International Emmy Directorate Award. Loktej Entertainment News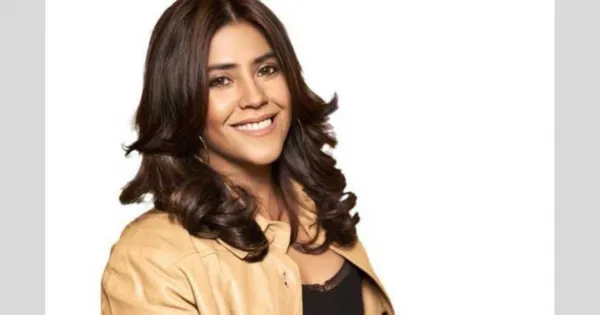 Content queen Ekta R Kapoor, known for her amazing content from TV to films, has achieved a remarkable achievement in her illustrious career. Ekta Kapoor has been honored with the 'International Emmy Directorate Award' by renowned writer Deepak Chopra at the 51st International Emmy in New York. She is the first female filmmaker to receive this award.
With this award, another big achievement has been added to Ekta's global achievement list. Ekta Kapoor has become the first Indian female filmmaker to receive the International Emmy Directorate Award, underscoring the uniqueness and impact of her contribution to the television and film industry. Known as one of the skilled producers, Ekta has been ruling the television industry for decades. Ekta has been consistently delivering content with a brilliant vision that is attracting diverse and diverse audiences.
On this important achievement, Ekta said, "I am very happy to receive the prestigious Emmy Directorate Award. It is a great pleasure for me to be honored on a global scale like this. I've always wanted to tell stories because they allow me to be heard, seen, and represented. I am grateful for the love of the audience, who opened doors for me, allowing me to move from television to the world of films and OTT. He said that each of my stories has become a bridge to connect with the audience on many levels. This is a testament to the power of love of the people of India and beyond. My heart is full of gratitude.
The International Emmy Directorate Award reflects Ekta's ability to innovate in the entertainment industry at a global level. Her Padmashree award is also a testament to her excellence in this field and she has become an inspiration for women. His talent to understand and cater to the audience's tastes and preferences has kept him at the forefront of the entertainment industry for over a decade.