Israel uncovers major Hamas tunnel in Al Shifa hospital complex Loktej World News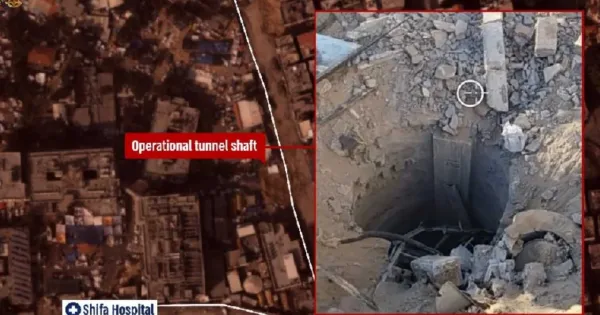 Tel Aviv, November 20 (HS). Israel's fears ultimately came true during the conflict that broke out after the attack by the Palestinian terrorist organization Hamas. The Israeli army, which has surrounded the Gaza Strip by destroying some dreaded terrorists while destroying the hideouts of Hamas, has exposed a big tunnel of Hamas in the premises of Al Shifa, the biggest hospital here.
Israel Defense Forces (IDF) has released a release, video and some photos on its website on this audacious operation of the Israeli Army, which has been criticized from all sides after encircling this hospital. It said that acting on information from the Central Institute for Intelligence and Special Operations (military intelligence) and Shin Bet (internal security), soldiers discovered a 10-meter deep, 55-meter long Hamas terrorist tunnel beneath the Shifa hospital complex. This is a ladder-like tunnel. Its door is bullet proof. Apart from firing holes, various defense materials have been found in it.
According to the IDF release, Hamas terrorists attack Israeli forces from here. They are using them as command centres. This tunnel was found under a shed in the hospital premises. Here a vehicle was parked in such a way that it was not visible to anyone. A cache of weapons has been found in this tunnel. The possibility of Hamas having more tunnels in the premises of this hospital cannot be ruled out.