Karan Johar received threat from underworld, Shahrukh Khan supported him. Loktej Entertainment News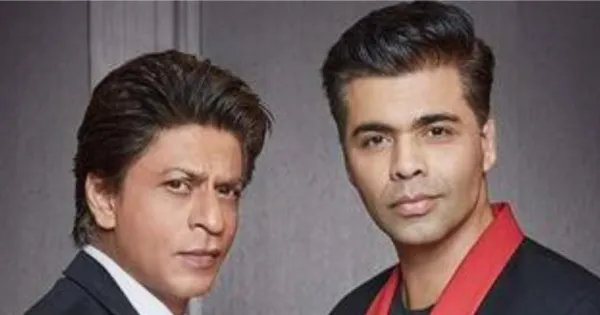 Bollywood director Karan Johar recently talked about his and Shahrukh's friendship in an interview with the media. Karan Johar said, "Due to threats, I locked myself in a room at the premiere of 'Kuch Kuch Hota Hai'. I will never forget that Shahrukh got me out of that situation." At that time Shahrukh had said that I will even put bullets on my body for you. At that moment, I realized that this relationship would remain like this for the rest of my life."
Karan Johar has written in detail about this incident in his autobiography 'The Unsuitable Boy'. Karan writes, "One day my phone rang and my mother picked it up. I got a call from the underworld, a man was threatening me. He told my mother that your son is wearing a red T-shirt, I can see him easily now. So if you release your film next Friday, we will shoot it. For some reason they did not want our film to release on that Friday. I don't know the reason. That phone was from Abu Salem. When my mother hung up the phone, she was trembling. She hung up the phone and ran straight towards the door of my room.
When Shahrukh came to know about this incident he said, "What nonsense? He came in and took me out. I stand here in front of you, let's see who will shoot you? I'm not going anywhere. He gave this confidence to my mother. I am a Pathan. I won't let anything happen to your son. He's my brother, don't worry…nothing will happen to him. Karan has written this in his autobiography.
Shahrukh and Karan have worked together in many films like Kuchh Kuch Hota Hai, Kabhi Alvida Na Kehna, Kabhi Khushi-Kabhi Gham. King Khan's recently released film 'Jawaan' is performing well at the box office.