Nepal: Business of social service or religious conversion, annual budget of 7 foreign NGOs is Rs 1128 crore. Loktej World News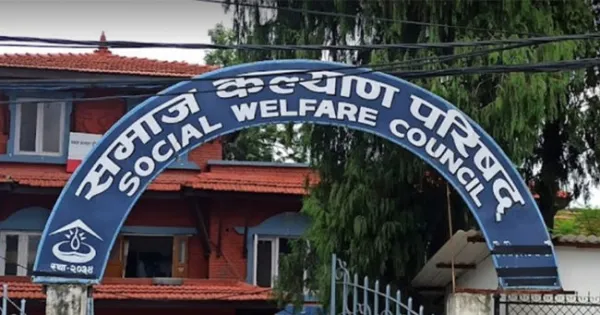 Kathmandu, 19 September (HS). Seven international non-governmental organizations (NGOs) have taken approval of Rs 1128 crore from the government for their annual budget for various social works in Nepal. The Social Welfare Council of the government has given approval to these NGOs to spend this amount on various social programs. The special thing is that there have been complaints against these foreign organizations for being involved in Christian conversion on a large scale.
According to the information given by the Social Welfare Council, for the economic year 2023-24, 7 foreign organizations have approved a budget of Rs 1128 crore in the name of various programs in thirty districts. These organizations include Lutheran World Relief (USA), Catholic Relief Services, Adventist Development and Relief Agency (USA), World Vision International (USA), Strom Foundation (Norway), INF International (Australia) and Kindernoth Life (Germany). These organizations have been accused of religious conversion in Nepal for years.
According to the data of Social Welfare Council, these seven organizations have selected 30 districts of Nepal for various social and service works. These include Saptari, Dhanusha, Rautahat, Mahottari, Sarlahi, Udaipur, Nawalparasi (Bardghat Susta West), Bardiya, Kailali, Rupandehi, Kapilvastu, Kathmandu, Sindhuli, Kaski, Lamjung, Gorkha, Achham, Bajhang, Doti, Kanchanpur, Surkhet, Salyan, Humla, Mugu, Dolpa, Rukum West, Dailekh, Jajarkot, Jumla and Kalikot.
The programs mentioned by these institutions in the Social Welfare Council include Youth Entrepreneurship Development Project, Nutrition and Water Improvement Project, The Enhanced Rural AI Project (for small dairy farmers), Child Welfare and Integrated Development Project. A huge amount will be spent on these. Similarly, approval has been taken to conduct community based disaster risk reduction project, dialogue program (for education and empowerment of girls), hospital project and women empowerment and child rights protection program.
Social Welfare Council spokesperson Sanjay Kumar Mallik said that any foreign NGO can conduct programs only in collaboration with any NGO of Nepal. On the question of conversion, the spokesperson said that there is no mention of conversion anywhere in the documents submitted by any organization to the Council. But what Christian missionary NGOs do in the name of social and service work is not hidden from anyone. Mallik said that we also keep receiving complaints about these institutions and they are also investigated.
Even though the matter of conversion is not mentioned in the documents submitted to the Social Welfare Council, the facts that have come out after visiting their website are shocking. Their annual reports, which are published in their respective countries, contain complete details of the work done for conversion in Nepal and the budget spent on it. All these institutions have been embroiled in controversies many times regarding religious conversions. Especially an American organization called World Vision openly does conversion work.
Council spokesperson Sanjay Mallik said that the budget of various programs of 47 NGOs for which approval was given in the last financial year was Rs 3048 crore. Among these, the share of NGOs associated with Christian missionaries was 30.01 percent. A total of 147 NGOs are registered in Nepal, but out of these, only 47 NGOs have been informed by the Social Welfare Council that they are active.