Nepalese citizen taken hostage by Hamas, IDF releases video. Loktej World News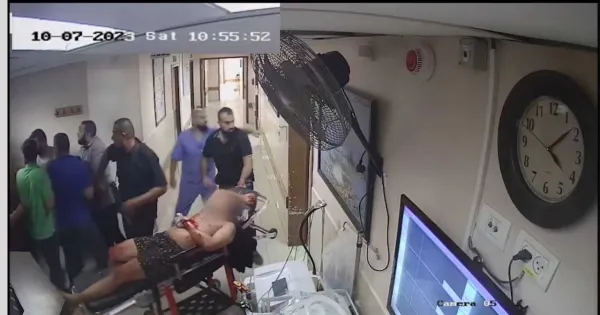 Kathmandu, 20 November (HS). The Israel Defense Force (IDF) has made public a video of two people, including a Nepalese, being held hostage by Hamas. The Government of Nepal had expressed fear that one of its citizens was still missing and being held hostage by Hamas.
Following Nepal's request, in order to find the missing citizen, the Israel Defense Force has made public a CCTV footage of Gaza's Shifa Hospital and confirmed that the Nepali citizen is being held hostage by Hamas. The IDF has made public this CCTV video on its Verified Ex Assault and informed about the captivity of a Thai citizen along with a missing Nepali citizen. Hamas attacked Kibbutz Alumim in Israel, abducted many people living there and took them to Gaza area. Nepalese student Vipin Joshi was also one of them.
After this video became public, Nepal's Foreign Ministry has given its reaction. Ministry spokesperson Seva Lamsal, while giving the first reaction on this video, said that the video released by the IDF is of October 7. From this video from more than a month ago, nothing can be said with certainty about the current status of the missing citizen of Nepal. Lamsal said the Foreign Ministry is in constant touch with Israeli authorities and is trying to ascertain the current status of the missing citizen.