Pitru Paksha 2023: Pind Daan can be done not only in Gaya but also at these places in India, see the list.
Pitru Paksha 2023: This year Pitru Paksha is starting from 29th September. Pitru Paksha lasts for 15 days. During this time, Shraddha and Pind Daan are performed for the peace of the ancestors' souls.
Apart from Bodh Gaya, there are many religious places where Pind Daan is performed.
Dwarka
Dwarka is considered a very important and sacred place in India. Dwarka is considered one of the Char Dham pilgrimage sites of India. Here one can offer Pind Daan for the peace of the souls of ancestors.
Varanasi
Varanasi is located on the banks of India's most sacred rivers, the city is considered one of the top pilgrimage destinations in India. Here one can offer Pind Daan for the peace of the souls of ancestors.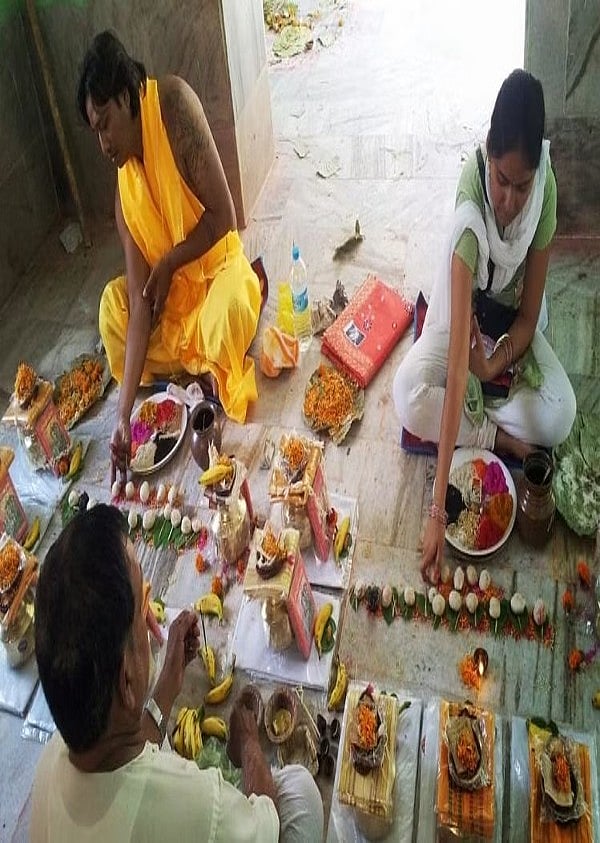 Every day lakhs of devotees come here in Varanasi to have darshan of Lord Shiva and perform the last rites. There is a tradition of organizing the Pind Daan ceremony at the Ganga Ghat, where the local Brahmin Pandit starts the ritual consisting of chanting mantras and then offering the Pind.
ujjain
Ujjain is situated in Madhya Pradesh. You can also go here for Pind Daan. Performing Pind Daan here is considered very beneficial.
People from far and wide come to Ujjain for Pind Daan.
Sannihit Sarovar, Kurukshetra
Sannihit Sarovar is located in Thanesar, Kurukshetra district of Haryana in northern India. Devotees reach here for the Pind Daan ceremony of the departed and take a dip in the water and chant mantras.
Mathura
Mathura is considered a very sacred religious place in India. According to the legend, whoever donates Pinda for the ancestors on the banks of river Yamuna in Mathura, gets salvation and the soul reaches heaven.
Haridwar
Haridwar is a very sacred place where offerings to ancestors are made on the banks of river Ganga. Many scholars will be found in Haridwar who will perform the puja for salvation of their ancestors in a proper manner. After Pind Daan, you can visit Aarti and temples on the banks of Ganga.