Promo video of TV show 'Bigg Boss-17′ released, fans' curiosity increased. Loktej Entertainment News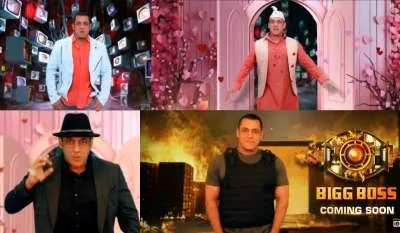 Fans are waiting for the popular and controversial TV show 'Bigg Boss-17'. Fans also liked the two seasons of 'Bigg Boss OTT' very much. Now the new version of 'Bigg Boss' is being discussed. There are many discussions taking place among the fans regarding who will be the contestants in 'Bigg Boss-17' and what will be the theme of this show. Meanwhile, the show makers have released the promo video of 'Bigg Boss-17'. Now its fans are discussing the promo video.
The promo video of the show 'Bigg Boss-17' was released on the official Instagram page of Colors TV. In the promo, actor Salman Khan is seen in a different outfit as usual. Actors are seen in different looks in the promo. Sometimes Salman is seen in shirt-pants and sometimes the actor is seen in T-shirt. In one look, Salman Khan is wearing kurta pajama and cap…Fans have liked the different looks of the actor very much.
In the promo video, the actor is seen saying, 'Till now you have only seen Bigg Boss ki Aankh. Let us now see the three incarnations of Bigg Boss. Heart…mind is brain…and power. The caption of this video post reads, 'This time Bigg Boss will show a different color… seeing which you all will be stunned'.
After watching the promo video, the curiosity of fans about the show 'Bigg Boss-17' has increased. There is a discussion among the fans that this time something different and unique will be seen in this show. Not only this, fans also want to know when this show will start. The makers have not said anything about this yet.