Rashmi Desai is very excited about the arrival of Ganpati Bappa.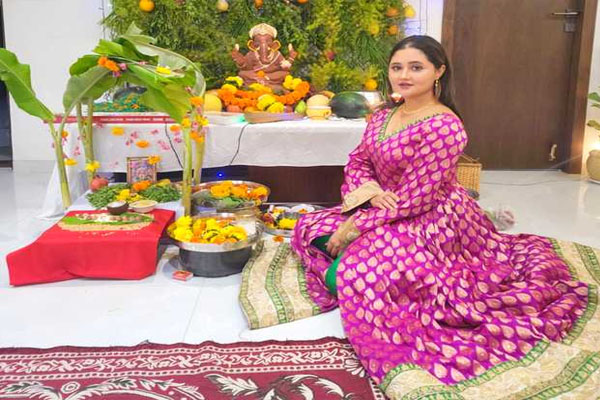 1 of 1
khaskhabar.com : Tuesday, September 19, 2023 3:54 PM



Mumbai TV actress Rashmi Desai told that she is very excited with the arrival of Ganpati Bappa. She said that she has been worshiping him since childhood.
The actress said, "Like every year, this year too I am extremely excited and happy. I have been worshiping Bappa since childhood and he is an integral part of my life. In every way Ganpati Bappa has supreme relevance in our religion. Keep."
He said, "Not only is he considered auspicious, but it is said that no puja is complete without worshiping Pyare Bappa. Due to COVID-19, the celebrations were interrupted in some years. However, by the grace of God, things are back on track and I am extremely excited."
Rashmi said, "I am going to bring Bappa to my home. I am also thinking of visiting some special places. It is important to worship Bappa well. However, we also have to follow the necessary guidelines issued for the celebration." Will have to do."
Talking about her fun childhood memories, Rashmi said, "Our family has been celebrating the festival of Ganpati Bappa since childhood and I felt a deep connection with him since my childhood days. I always wanted to do good deeds. I try to keep his blessings on me and my family. No one is truly perfect. However, we can all strive to be that way." (IANS)
read this also – Click to read the news of your state/city before the newspaper.