Strong earthquake tremors in Italy, when the earth shook, people left their beds and ran away. Loktej World News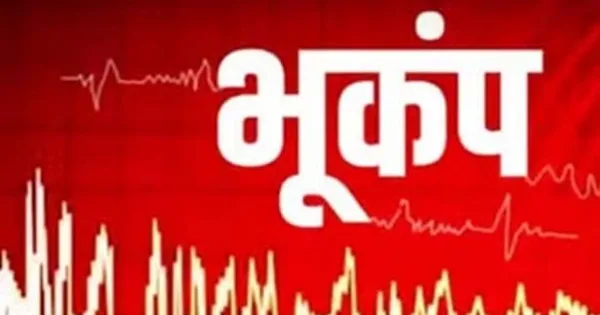 Rome, 18 September (HIST). There was a sudden strong earthquake in Italy on Monday morning when most of the people were sleeping. When the earth shook due to these strong earthquakes, people left their beds and ran away. Earthquake tremors were felt several times between five and nine in the morning.
According to the information, earthquake tremors were suddenly felt in many parts of Italy at 5.10 am on Monday. The intensity of the earthquake that hit parts of Tuscany was recorded at 4.8 on the Richter scale. According to Italy's Institute of Geophysics and Volcanology, the earthquake's epicenter was near Marradi, north-east of Florence, and it occurred at 5.10 am. Later some more small tremors were felt. According to the European Mediterranean Seismological Center (UMSC), after the first tremor, two more major aftershocks of magnitude 5 and 5.1 were felt. According to the report of the United States Geological Survey (USGS), an earthquake of 5.1 magnitude was felt at 8.40 am. This time also the epicenter of the earthquake was six kilometers away from Marradi. According to USGS, due to the earthquake the earth trembled to a depth of ten kilometers.
Italy's rescue teams were alerted by the sudden shock. Italy's rescue team informed that they had received calls from some residents. He was also very worried. Due to sudden earthquake tremors in the morning, people woke up from their sleep and ran out of their houses. In fact, most of the people were sleeping at the time of the first tremor at 5:10 in the morning. It was told that the area where earthquake tremors were felt is considered to be at high risk for earthquakes. Officials said that till the time of writing there was no report of any damage or injury.