Surat: Approval for PM Mitra Park at Vasi-Borsi near Navsari. Loktej Surat, Business News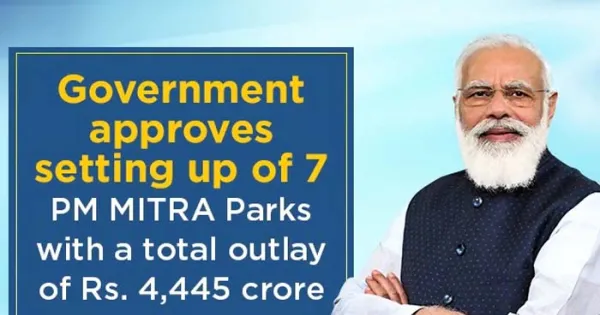 PM Mitra (PM Mega Integrated Textile Design Apparel Park) Park has been approved by Prime Minister Narendra Modi to set up PM Mitra Mega Textiles Park in seven states under PM Mitra Park Scheme, which is one of the most important schemes of the country today. Is. These seven states of the country include Gujarat, Maharashtra, Uttar Pradesh, Madhya Pradesh, Tamil Nadu, Telangana and Karnataka. As per the announcement made by the Prime Minister, a PM Mitra Mega Textile Park will be set up at Vasi-Borsi in Navsari near Surat in Gujarat.
Chamber of Commerce President Himanshu Bodawala said, the entire South Gujarat textile industry was eagerly waiting for the announcement of approval for the PM Mitra Mega Textiles Park near Surat. Now after the establishment of this park in Navsari near Surat, Surat's textile industry will develop rapidly, due to which Surat will have a different identity in the world. When the plan for PM Mitra Park was announced last year, repeated representations were made by the Chamber of Commerce.
Therefore, on behalf of the South Gujarat Chamber of Commerce and Industry, Prime Minister Narendra Modi, Union Textiles Minister Piyush Goyal, Union Minister of State for Textiles and Railways Darshanaben Zardosh, Gujarat Chief Minister Bhupendra Patel and Gujarat BJP President C.R. Chamber President Himanshu Bodawala thanked Patil from the bottom of his heart.