Surat : Training program organized by Adani Foundation and EDI Institute. Loktej Surat, Business News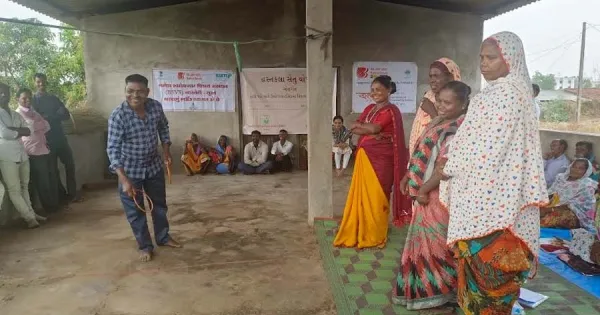 Adani Foundation, Hazira, EDI Institute Surat and RSETI, Surat organized a three day entrepreneurship training program for wood artisans of Kotwalia community of tribal area at Umargot village.
In this training, about 35 brothers and sisters from Umargot, Kewadi, Panch Amba, Ghanavad villages of Umarpada taluka were benefited from the training. Adani Foundation through Hazira is running various programs for the upliftment of tribal community in Umarpada Taluka area.
Entrepreneurship training was organized in this episode. In this training, Rickilbhai Modi of EDI Institute Surat, DPO Maheshbhai Chowdhary and District Officer of RSETI Archanaben Joshi gave training on various topics and conducted activities during three days.
What is entrepreneurship other than woodworking for the brothers and sisters in this training? Information about its benefits and how to become a successful entrepreneur, how to connect with the markets and financial literacy was given. Adani Foundation is continuing a special program for the artisans of the Kotwalia community who work with bamboo.