Surat: World Environment Day was organized at IDT. Loktej Surat, Business News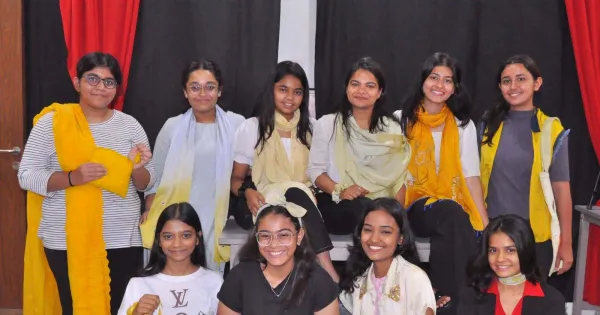 IDT (Institute of Design & Technology), in exclusive collaboration with Aaraksharoma celebrated World Environment Day by organizing a musical workshop aimed at educating students about the beauty of earth's colors and the importance of sustainable fashion. The event was organized at the campus of IDT, where the students showed enthusiastic participation to keenly learn and explore the practices of sensibility in the fashion industry.
Director Ankita Goyal, who is an advocate of sustainable fashion, addressed the students while stressing on the importance of sensitizing the students and using natural dyes to reduce the environmental impact of the textile industry. Ankita Goyal spoke about the importance of protecting the earth from neglecting to cherish and encouraged the students to adopt innovative techniques and materials that promote enrichment.
Under the guidance of Mr Amol, a team member from Arkroma who is an expert in natural dyes and earth colours, the students got a chance to create their own unique textile designs using organic ingredients like flowers, turmeric and vegetables. With these natural dyes, the students created a variety of creative accessories such as tote bags, scrunchies, clutches and headbands, showcasing their passion for sustainable fashion.
The workshop served as a platform for the students to not only learn about sustainable practices but also experience the beauty and diversity of natural colours. Using earthy colors derived from organic sources, students gain a deeper understanding of the connection between fashion and environmental sensitivity.
IDT and Arcroma are dedicated to amplifying sustainable practices in the fashion industry and helping the next generation of designers prioritize an eco-sensitive approach. The workshop was a reflection of their shared commitment to a greener and more simplistic future.