'The Kerala Story' actress Adah Sharma breaks silence on threat of leaking phone number Loktej Entertainment News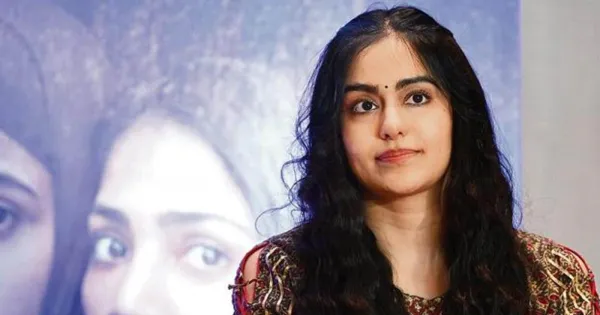 Actress Adah Sharma of the film 'The Kerala Story' is in headlines these days. The film 'The Kerala Story' has entered the Rs 200 crore club in just 18 days after its release on May 5. For actress Adah Sharma, this film was the biggest turning point in her career, but a recent incident has added to the woes of the actress.
Actress Adah Sharma is celebrating the success of 'The Kerala Story' on one hand, while on the other hand she is receiving various threats on social media. In a shocking incident, an Instagram user has leaked the details of Adah Sharma's phone number. Not only this, this user also threatened to leak Ada Sharma's phone number by making a post viral.
Ada has given her reaction on this threat of the users. Adah said, "I feel like those girls whose edited photos and numbers get leaked. It shows the perverted mindset of a person who can stoop to such a low level and do all this. I enjoy. This incident reminds me of a scene in 'The Kerala Story' where a girl is threatened for leaking her number."
When the police came to know about this, the Instagram user who threatened to leak Adah Sharma's phone number immediately deleted the post and closed his account. Even after closing the account, the post made by the user is going viral on a large scale. At present, the police is investigating the concerned user and the entire incident.
The director and producers have claimed that the film 'The Kerala Story' has a conspiracy to force Hindu girls to convert to Islam and later join terrorist organization ISIS. Due to this story, the film was banned in many states of South India. Till now most of the actors of this film have been threatened with death several times.