Air show will be like this on the day of World Cup final, Suryakiran team practiced
Air Show At World Cup Final : The Suryakiran aerobatic team of the Indian Air Force has practiced for the air show before the World Cup final.
Indian Air Force (IAF) aerobatic team Suryakiran practiced air show on Friday ahead of the Cricket World Cup final between India and Australia at the Narendra Modi Stadium here on November 19.
Gujarat Defense Department spokesperson said that the Suryakiran team practiced on top of the stadium and the practice will continue on Saturday before the final.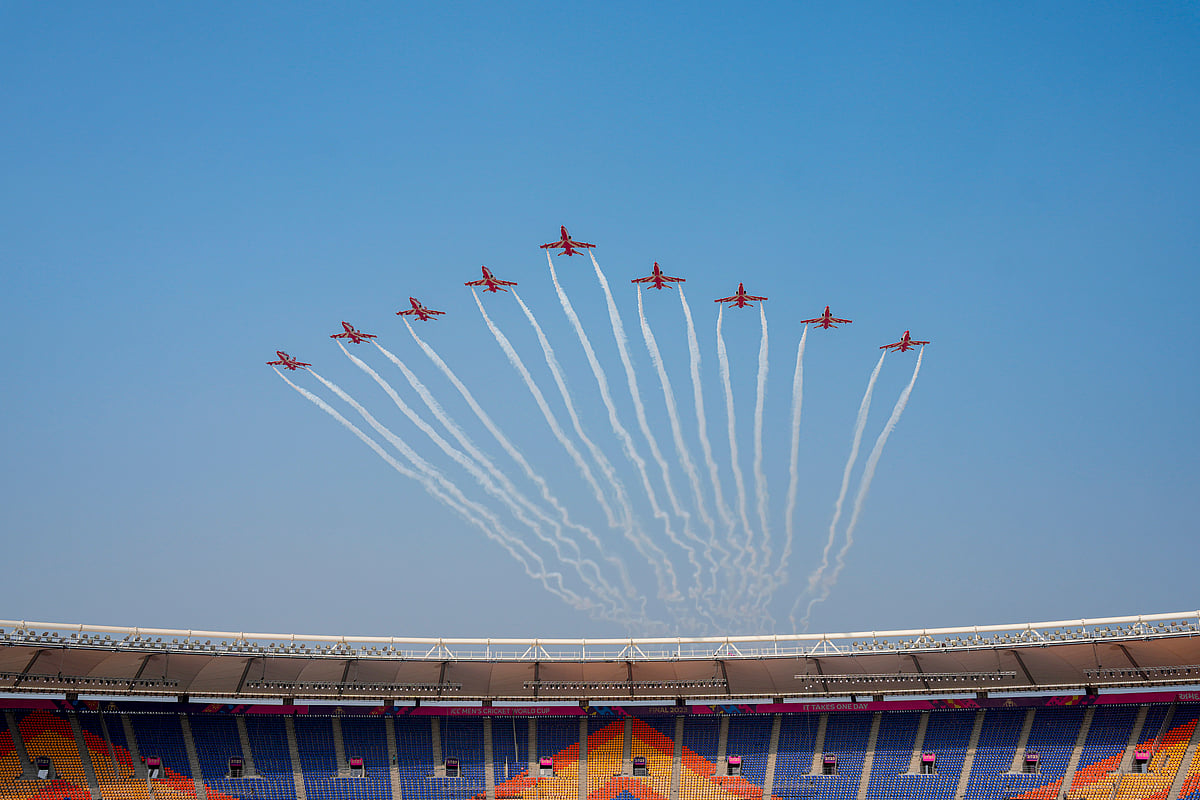 Gujarat Cricket Association (GCA) spokesperson Jagat Patel said, "An air show has been planned before the final match, for which practice was conducted above the stadium on Friday."
The Suryakiran aerobatic team of the Indian Air Force usually consists of nine aircraft and has performed several air shows across the country.
The final match of the World Cup is to be played between India and Australia. Many types of arrangements have been made for this match to be played on 19th November.
ICC has released a schedule related to the final. In this, a separate special program will be organized after the first innings.
Besides, all the winning captains of the World Cup till date have also been invited. He will also be honoured.