Parineeti Raghav Wedding: Raghav-Parineeti's wedding functions begin, these preparations are being done in the palace, details inside
Bollywood actress Parineeti Chopra and politician Raghav Chadha are going to take seven rounds in Udaipur on 24th September. The couple will get married in the presence of family members and friends.
The wedding celebrations will begin in Delhi before Parineeti Chopra and Raghav Chadha's families go to Rajasthan for the wedding. If reports are to be believed, their wedding functions started with Ardaas in Delhi.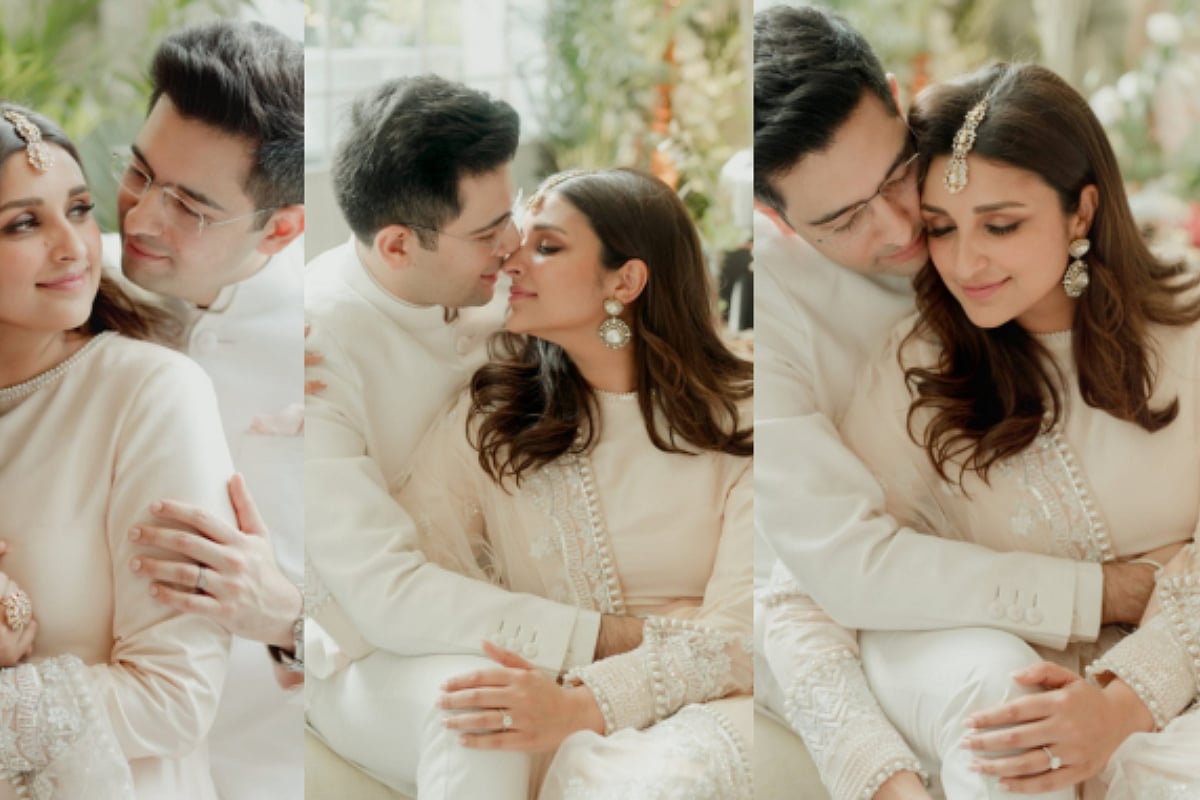 If reports are to be believed, it was done with an Ardaas in Delhi a week ago. According to a report in ETimes, the couple has made many plans for their family during their wedding weekend, which is going to be a lot of fun.
Parineeti and Raghav have planned a cricket match between the Chopra family and the Chadha family. It will be really exciting as it will be a Chopra vs Chadha cricket match. His friends are also going to participate in this fun activity.
Parineeti and Raghav will get married at 'The Leela Palace' in Udaipur. If reports are to be believed, special care will be taken about the security arrangements of the palace. Security will be very tight.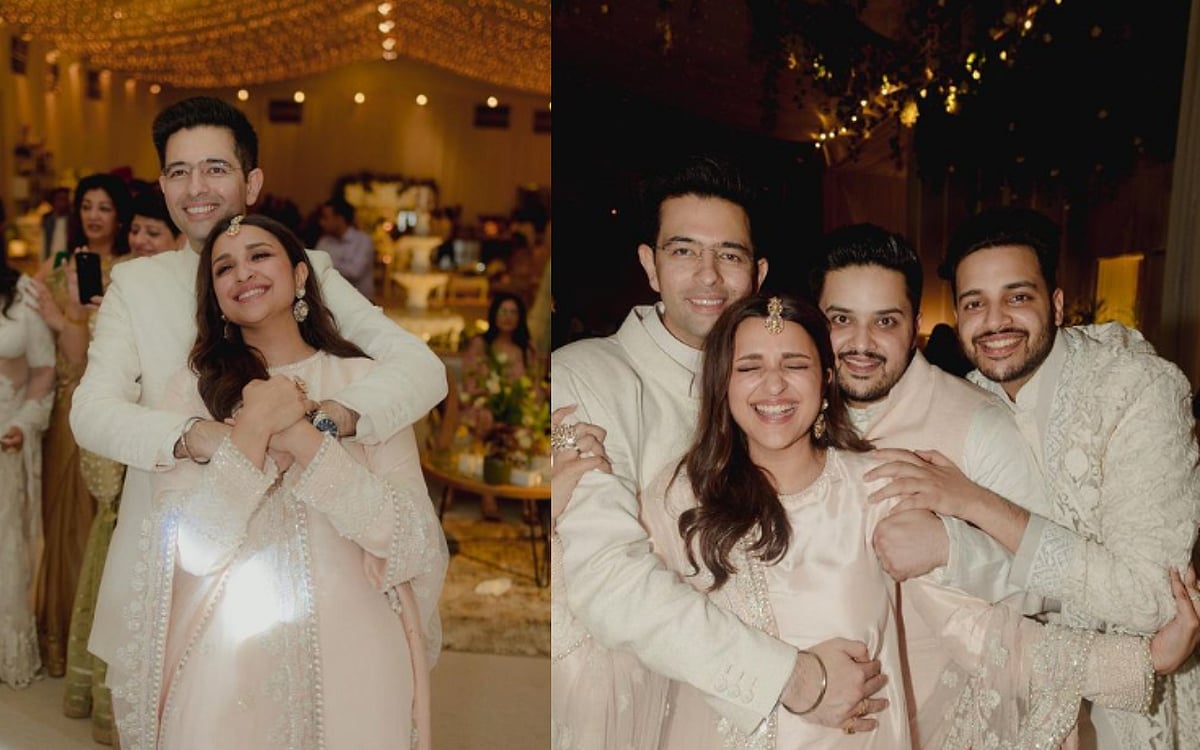 If reports are to be believed, Parineeti and Raghav's wedding will be based on white theme. The celebrations will begin on September 23 at 10 am with Parineeti's choora ceremony. After which there will be welcome lunch from 12-4 pm. The family, as well as the bride and groom, will party all night long from 7 p.m.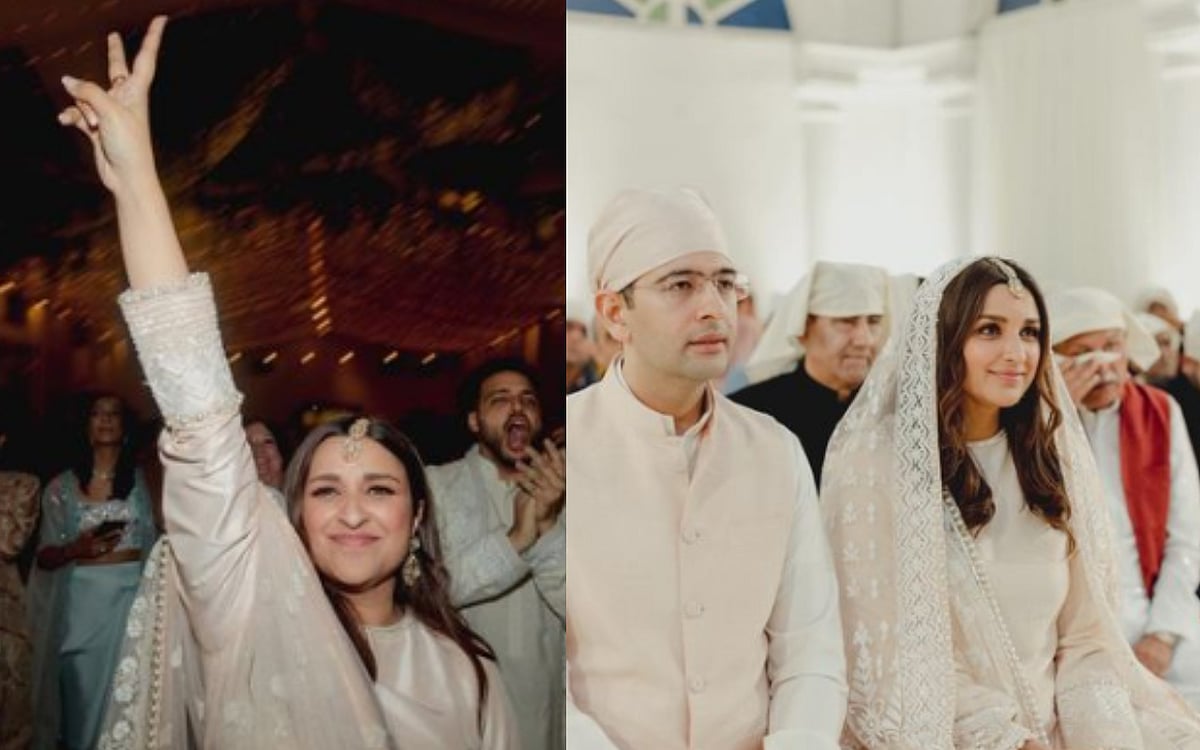 On September 24, Raghav's Sehrabandhi will be held at Taj Lake Palace at 1 pm. Procession – The royal procession will start from Taj Lake at 2 pm and reach the wedding venue at Leela Palace.
Parineeti Chopra and Raghav Chadha will garland each other at 3.30. Farewell- 6.30 pm and reception from 8.30 pm at Leela Palace Courtyard.
Parineeti Chopra and Raghav Chadha's wedding card went viral on social media a few days ago. The card was very beautiful and details of the wedding were written in it.
Information about who will be the guests at the wedding of Parineeti Chopra and Raghav Chadha has not been revealed. However, their fans are very excited about the marriage.