They became friends with each other in London… Love happened on the sets of this film, the love story of Parineeti and Raghav is quite filmy.
Parineeti Chopra and Raghav Chadha are going to get married in Udaipur, Rajasthan. Both of them got engaged to each other on May 13 in Delhi. They made their relationship official in January 2023.
Parineeti and Raghav will take seven rounds with each other on 24th September. Wedding rituals have started from today. There will be fun activities for the guests. In which first of all there will be a cricket match.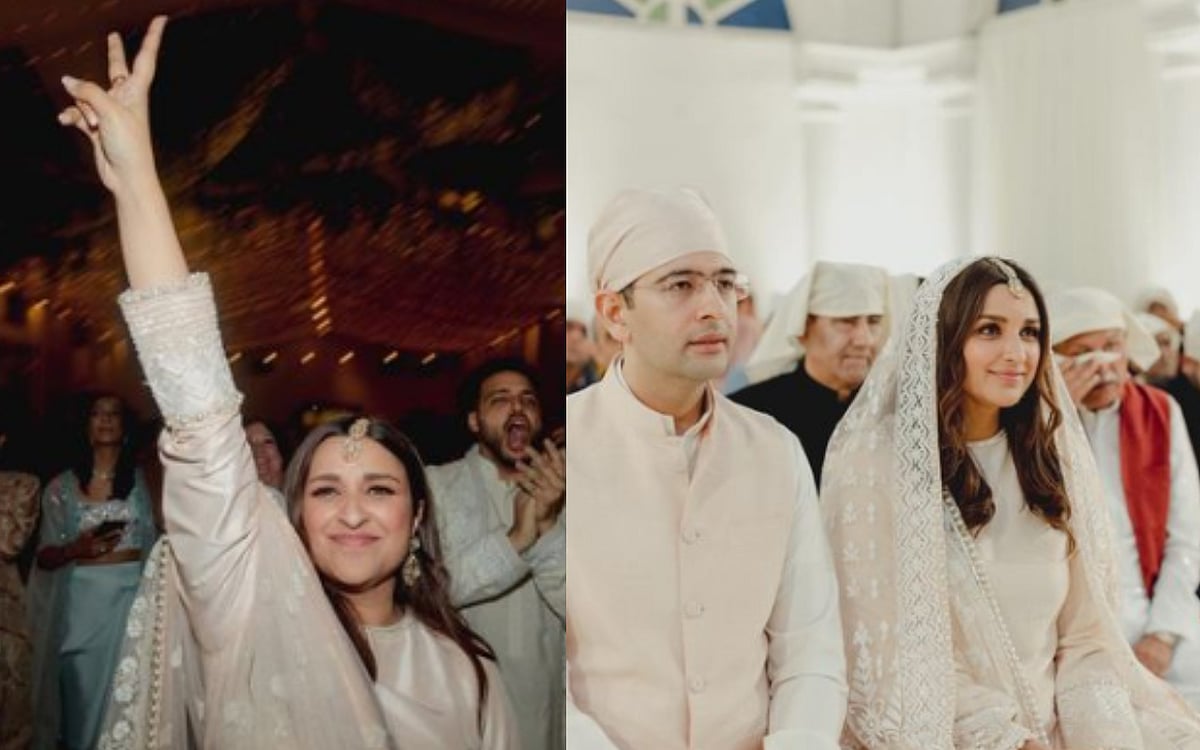 Talking about the love story of Parineeti and Raghav, the couple studied together in London. They have been friends for a long time.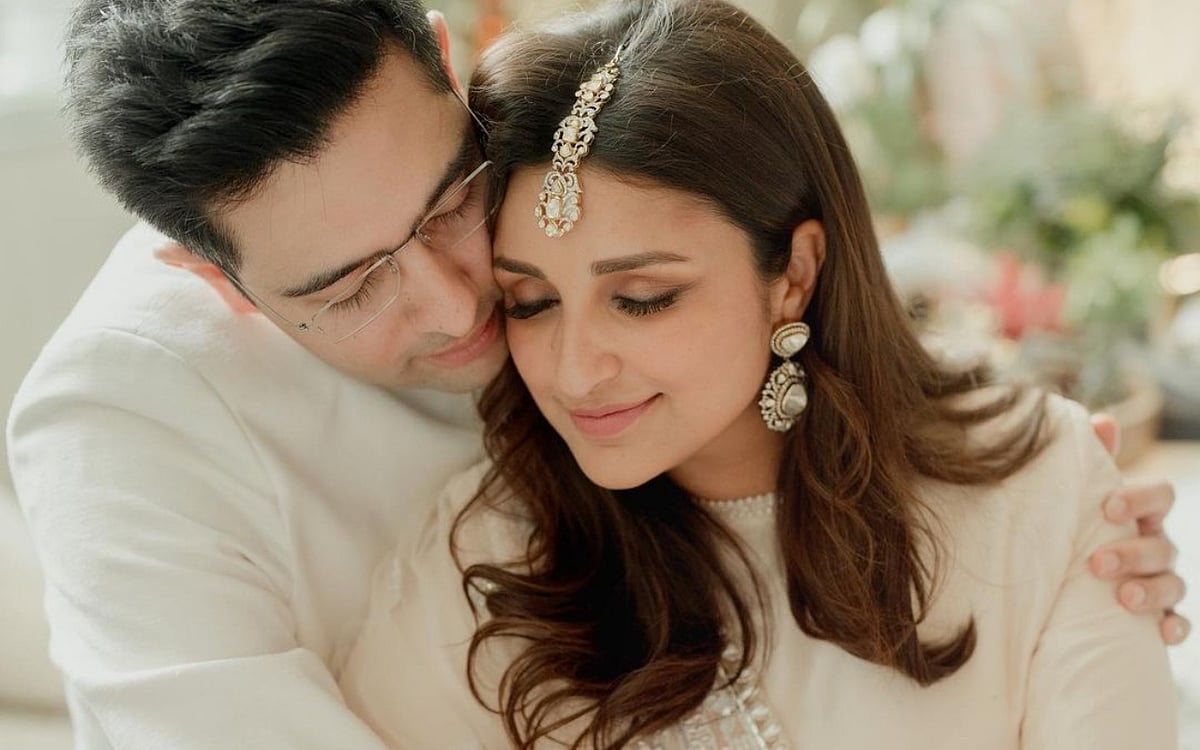 According to a 2014 Vogue report, Parineeti has a triple honors degree in Business, Finance and Economics from Manchester Business School. Both of them met when she was studying in London. Raghav Chaddha also studied from London School of Economics (LSE),
According to the recent report of Women's Era, Parineeti and Raghav's love story started on the sets of Chamkila last year. When she was shooting in Punjab, Raghav came to meet her as a friend.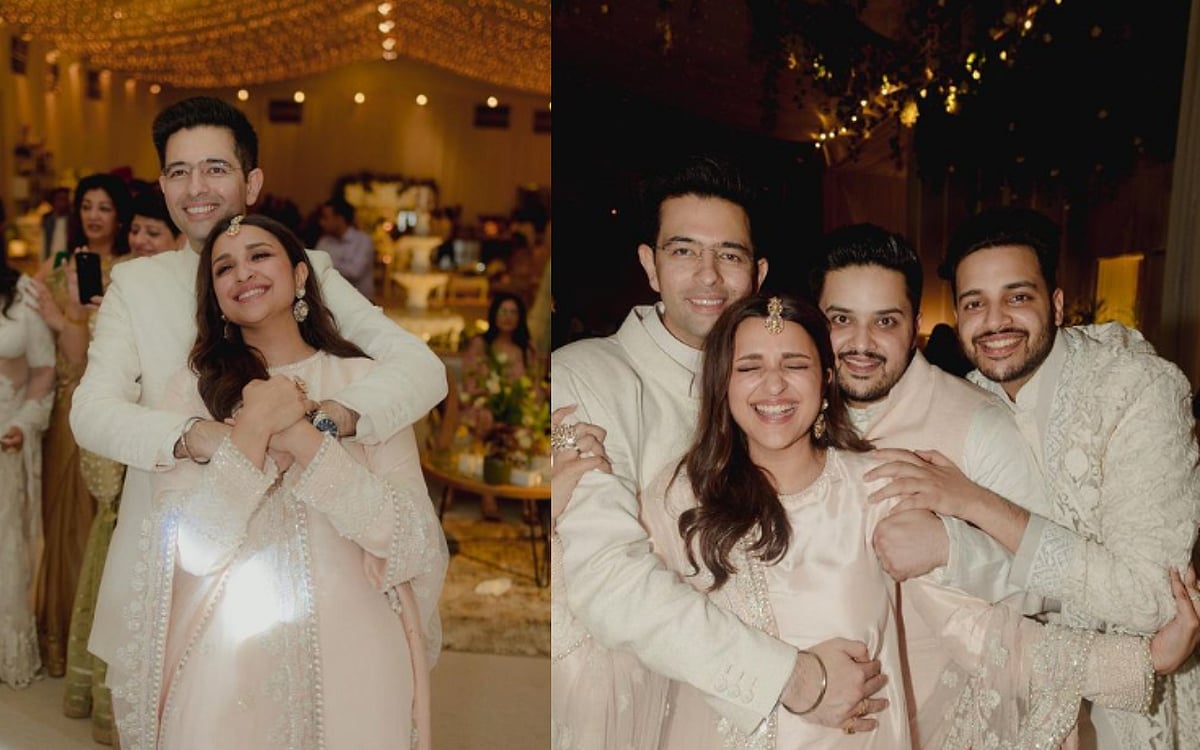 According to the report, gradually the couple's friendship became stronger and they both started dating each other.
Many politicians including Delhi CM Arvind Kejriwal, Punjab CM Bhagwant Mann, former Finance Minister P Chidambaram and Shiv Sena leader Aditya Thackeray attended the engagement ceremony of Parineeti and Raghav. Apart from him, actress Priyanka Chopra also attended the engagement ceremony in Delhi.
In March this year, Parineeti and Raghav Chadha were seen together in a restaurant in Mumbai. After which the discussion about their affairs started.
Recently, Pari and Raghav's wedding card had gone viral on social media, in which the ceremony will start on September 23 at 10 am with Parineeti's chuda ceremony. After which there will be welcome lunch from 12-4 pm. The family, as well as the bride and groom, will party all night long from 7 p.m.
On September 24, Raghav's Sehrabandhi will be held at Taj Lake Palace at 1 pm. Procession – The royal procession will start from Taj Lake at 2 pm and reach the wedding venue at Leela Palace.