alia bhatt expensive denim jacket price
Alia looked like this at the airport
Actually, some time ago Alia was spotted at the Mumbai airport in a casual look. In this picture you can see for yourself how simple she was looking during this time. Neither did he give much fancy touch to his clothes nor was there any make-up on his face.
What if it was simple, there was style in it too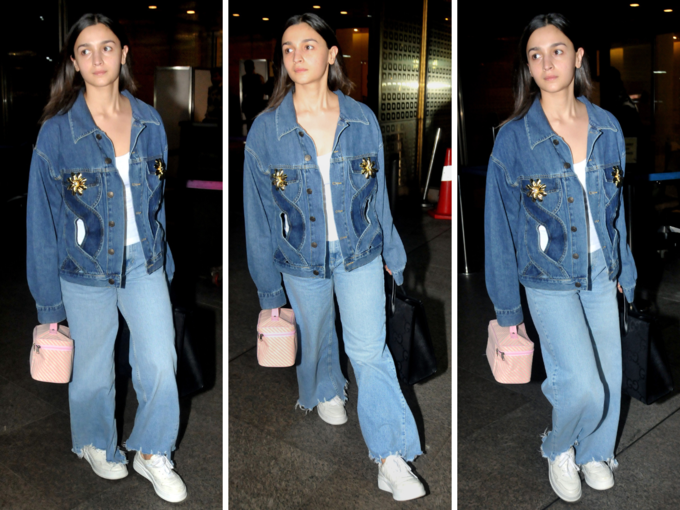 Although this look of Alia was simple, but it cannot be said that the style element was missing from it. The actress wore light blue relaxed fit jeans and a white tank top. On top of that, he wore a denim jacket of dark blue tone.
Jacket was special, not common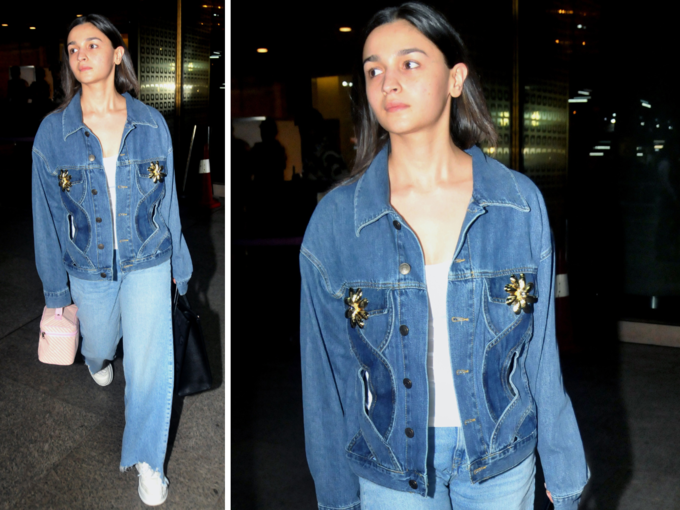 Alia Bhatt's jacket was seen with golden oysters on both sides, while a rope weave-like design was also seen in it. When the details of the jacket, which looked very common from afar, were scrutinized, it was revealed that not only its label but even the price was not common from any angle.
the price was a shock
The cut-out design jacket of the actress was sourced from New York-based label AREA. When it was searched on the official website of the brand, its price was also mentioned next to it.
According to the info given on the site, the jacket that Aaliya was wearing costs Rs 83,600. This shocking price is such that one does not know what to buy in it.