In the four days of Chhath Puja, business worth about Rs 8 thousand crores was done in the country. Loktej Business News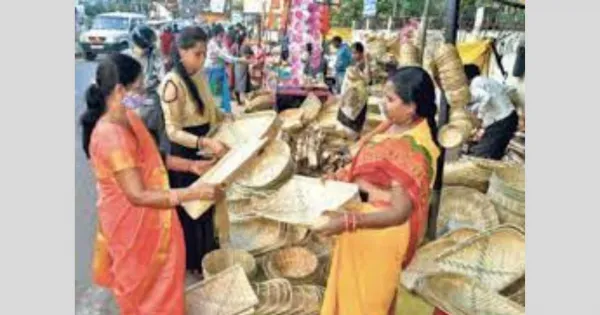 During the four-day Chhath Puja festival, which started from Nahay-Khay on 17th November and continued till 20th November, the people of Bihar and settled in other states besides Bihar and Jharkhand celebrated Chhath Puja with great enthusiasm and excitement as per an estimate. Purchased goods worth more than Rs 8 thousand crore from retail markets of various states. According to another data, more than 20 crore people are performing Chhath Puja across the country, which includes men, women and youth and children.
Confederation of All India Traders (CAIT), which is releasing the sales figures of every festival this year, while releasing the sales figures of Chhath Puja on Sunday said that Chhath Puja is considered to be the biggest festival of folk culture of India which Starting from Nahay Khay, it ends at Paran in four days. It is the Sanskrit and civilization of India that during Chhath Puja, the setting sun is worshiped first along with the rising sun, which clearly shows that everything happens with the rising but the people of India also support the setting sun. .
CAT National President BC Bhartia, National General Secretary Praveen Khandelwal and Gujarat Chapter Chief Pramod Bhagat said that apart from Bihar and Jharkhand, this festival is also celebrated in Eastern Uttar Pradesh, Delhi, Orissa, West Bengal, Maharashtra, Rajasthan, Chhattisgarh and Madhya Pradesh. Nair is celebrated with great enthusiasm. Because in all these states, people of Bihar earn their livelihood by working in large numbers.
He said that while fruits, flowers and vegetables were sold on a large scale for Chhath Puja, clothes, sarees, garments, make-up items, food items, flour, rice, pulses and other food items, vermilion, betel nut, small cardamom and other items were also sold during the puja. There was huge sale of goods like coconut, mango wood, earthen stove, desi ghee and other goods.
Women observe Chhath Puja fast to pray for the long life and good health of their children and husband. In this puja, long vermillion is considered very auspicious for the husband and hence during Chhath Puja, women apply vermillion from nose to forehead. It is believed that the longer a woman applies vermillion, the longer her husband's life. After Chhath Puja, the series of festivals will now end on 23 November. When Tulsi Vivah will be celebrated on a large scale across the country and from the same day the wedding season will also start in the country.
,