Contribute to developing India by adopting technology Auditor: Sitharaman Loktej Business News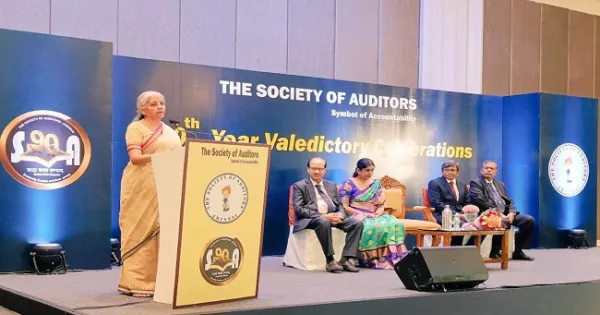 Chennai/New Delhi, 16 September (HIST). Union Finance Minister Nirmala Sitharaman on Saturday termed the next 25 years as crucial for India to become a developed country and urged auditors to adopt technology and educate small companies for growth.
Sitharaman said this while addressing a program organized on the 90th anniversary of the 'Society of Auditors' here. The Finance Minister said that the country has progressed at many levels in the last 20-25 years. He said that the World Bank has also said that India has achieved in the last decade what it could not achieve in 60 years.
The Finance Minister said that many changes are taking place globally in the functioning of Chartered Accountants, these professionals have also started realizing this. He said that I appreciate the way technology has come into practice. Sitharaman said that many of you are adopting it happily. Because of this, the Chartered Accountant examinations are also going to be held in a different format from next July.
Nirmala Sitharaman said that India has a 'narrow window' to become a developed nation in the next 25 years. Along with focusing on our profession, each of us will also have to look at ways to serve the country better.