Hamas kills kidnapped Israeli woman Yehudit Weiss, IDF recovers body Loktej World News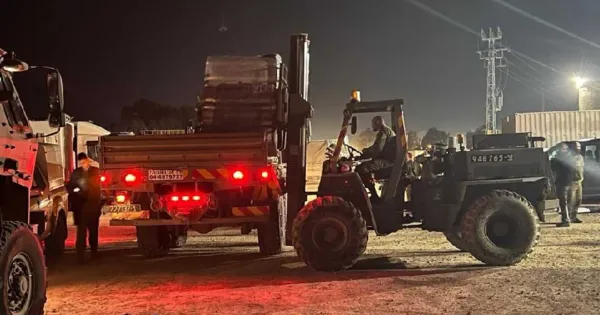 Tel Aviv/Jerusalem, November 17 (HS). Palestine's terrorist organization Hamas has killed a woman named Yehudit Weiss, one of the 240 people taken hostage by attacking Israel on October 7. Gaza security forces made this claim on Friday, the 42nd day of the war.
This information was given by Israel Defense Forces (IDF) in media reports amid Israel's attack on Al Shifa Hospital in Gaza Strip. Yehudit, 65, was abducted from her home in Kibbutz Be'eri in southern Israel by Hamas militants during the October 7 attack in the Gaza Strip, the IDF said. During this time, Hamas had killed her husband Shmulik Weiss. Yehudit Weiss was a mother of five children and worked in a kindergarten. Yehudit was later killed by terrorists in the Gaza Strip. His body was found in a building adjacent to Al Shifa Hospital. Regretfully, the security forces could not reach him in time.
According to media reports, Israeli soldiers are present in Al Shifa Hospital. The secret hideouts of Hamas have been raided. Another report said that the military wing of the Iran-backed armed group Palestinian Islamic Jihad is challenging Israeli security forces around this hospital complex. Israeli security forces recovered about a dozen Hamas guns, a grenade, protective jackets and uniforms from a tunnel inside the hospital. Meanwhile, the IDF said that more than 4,000 liters of water had been provided to Shifa Hospital and food to 1,500 people.